23 Jul 2013
I'm sure a lot of you have seen the DIY doggy suitcase beds on Pinterest or various other blogs (if you haven't you should check them out!). Well, I decided to go in a slightly different direction, and built a DIY cat bed briefcase instead. I know it sounds like a silly idea, but I find my cat, Aeva, sleeping in some of the weirdest places, like baskets, my grandmother's antique china bowl, my dresser, etc. I figured she would probably enjoy her very own briefcase bed, and I need to keep her out of my grandmother's china.
See?….bad kitty!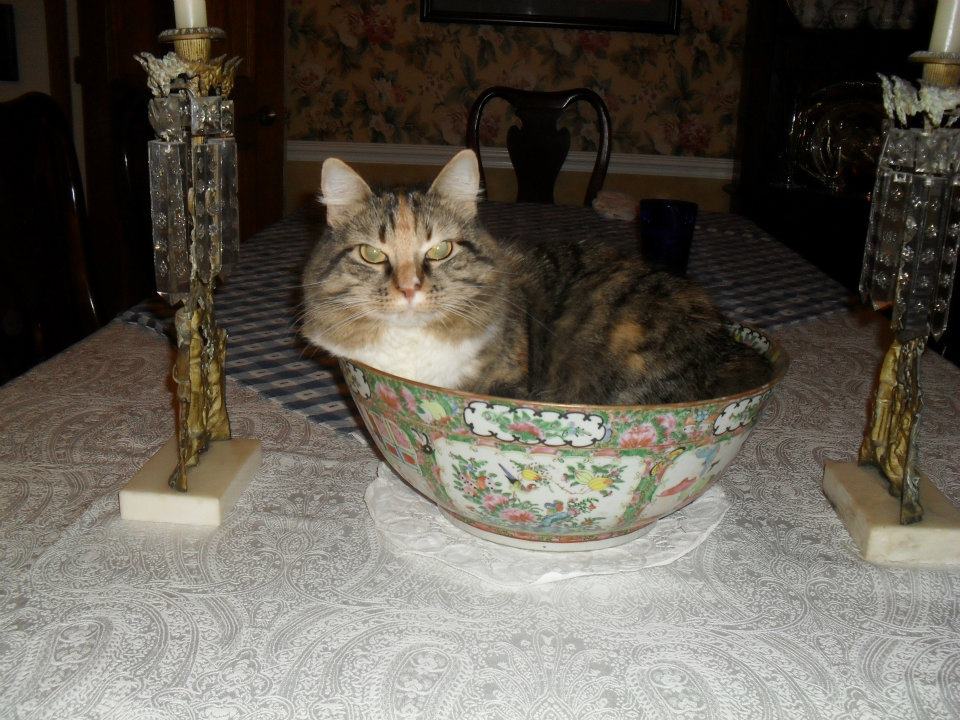 I didn't have an old briefcase lying around the house, so naturally I went thrifting. I got lucky at the first place I went to. I found this beauty waiting for me on an ottoman, and $4.00 later, it was mine! Clearly it was meant to be! I measured the inside with a ruler and found a cat bed cushion the right size to place inside.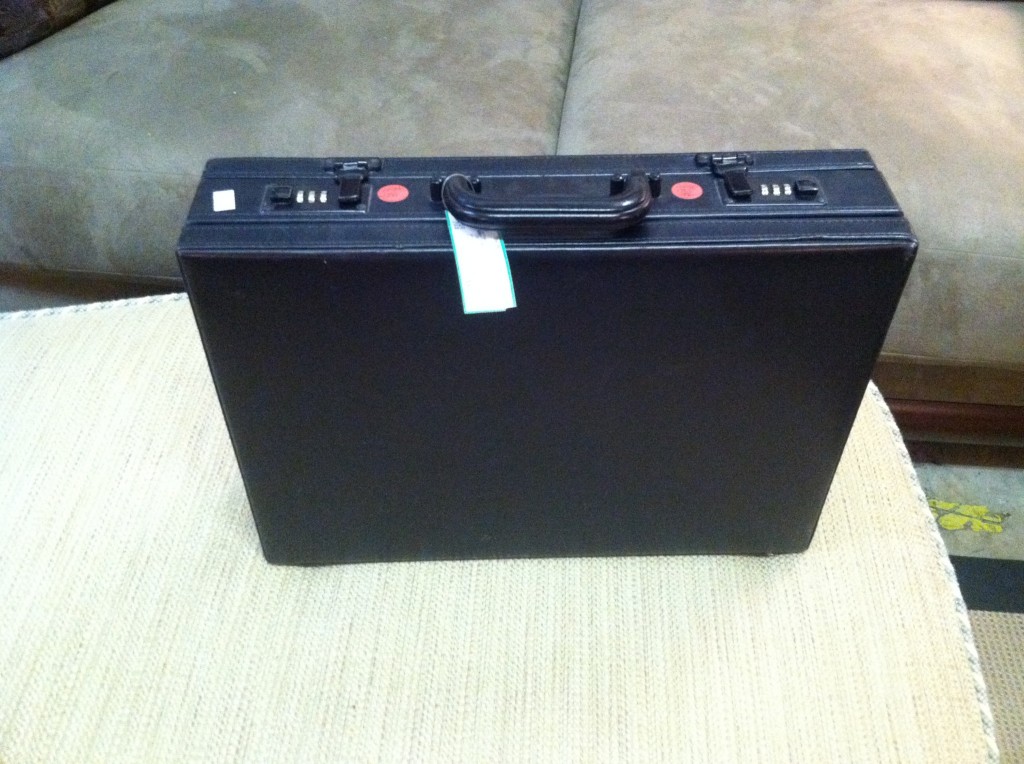 Once I had a briefcase, I was able to choose which furniture legs to put under it. I chose the 4″ Sedona Style #4 legs in an Alumina finish. Personally, I think they make the DIY cat bed look designer. The Sedona Series furniture or cabinet legs are sold in singles. You can choose between a 4″ or 6″ height, and each leg comes with it's own mounting plate, as shown below.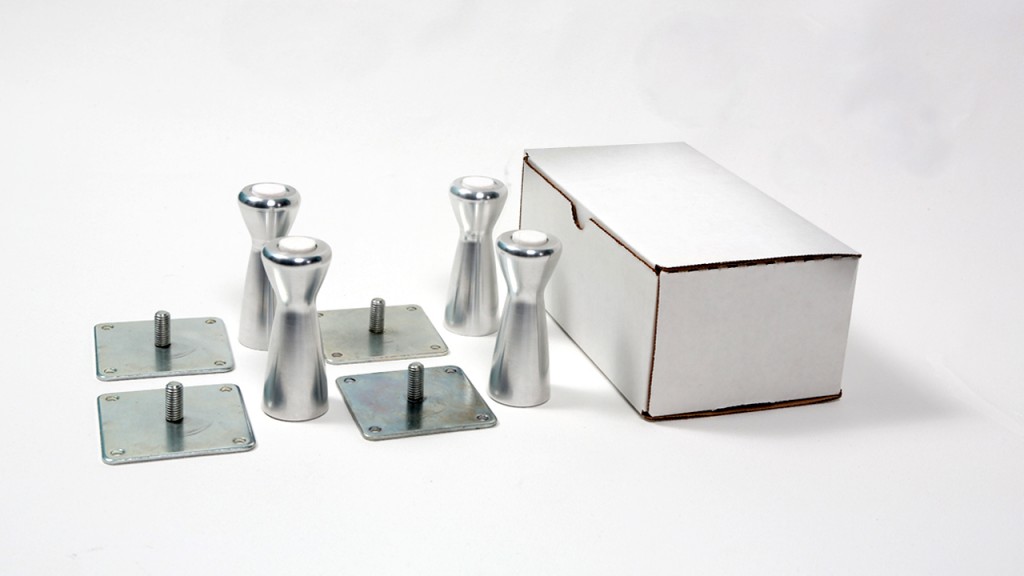 Additional Materials Include:
16, 1-1/2″ Washers



16, Lock Washers
16, 1/4″-20 x 1/2″ Round Combo Machine Screw
16, Nuts
Marker
Drill
Ruler
Wrench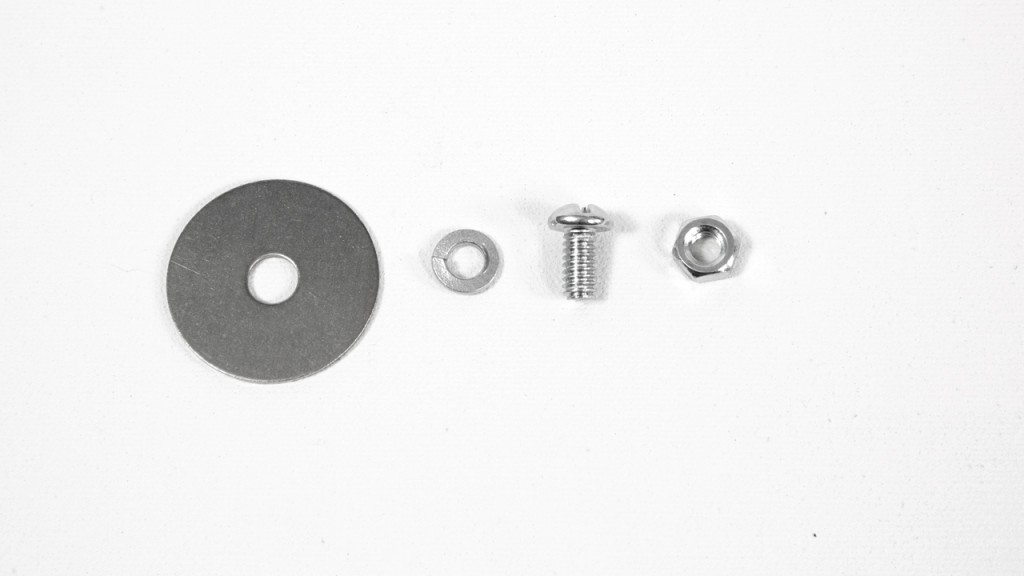 Let's Build it!
First things first, grab your briefcase and one of the Sedona leg mounting plates. Turn the briefcase upside down exposing the base, and then place the mounting plate in the corner of the base.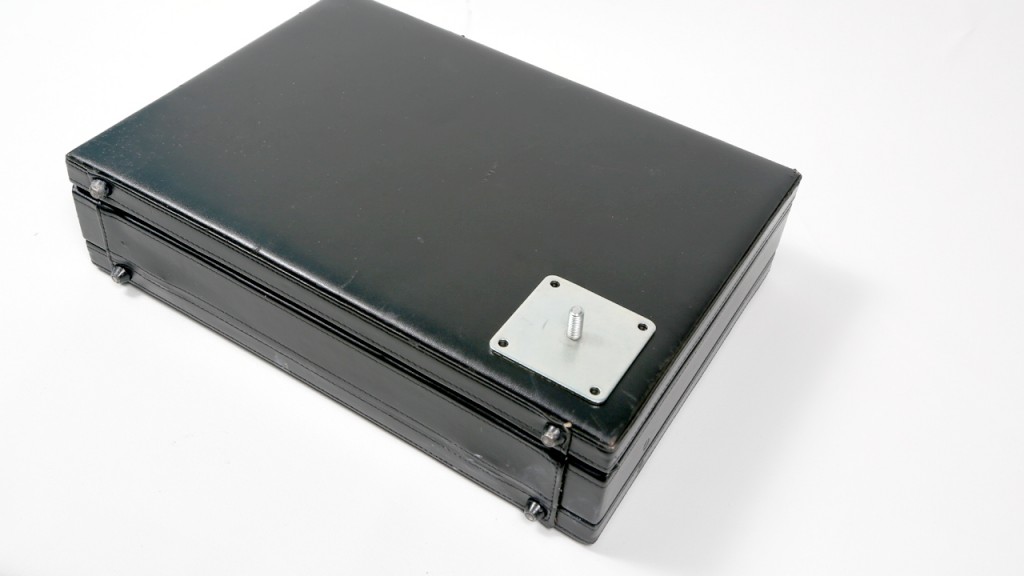 Take a ruler and make sure your mounting plate sits an inch away from the edge of the briefcase on both sides.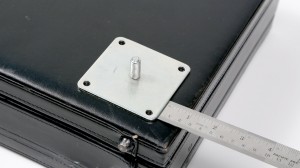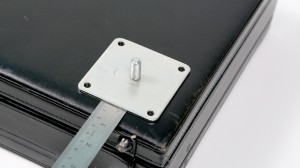 Next take your marker and put a tiny dot in each of the mounting plate screw holes.Do this for each corner of the briefcase.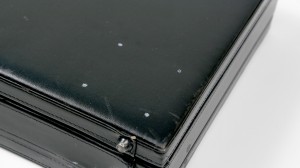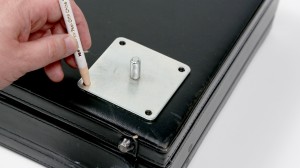 Grab your drill and drill a hole through each of your marks.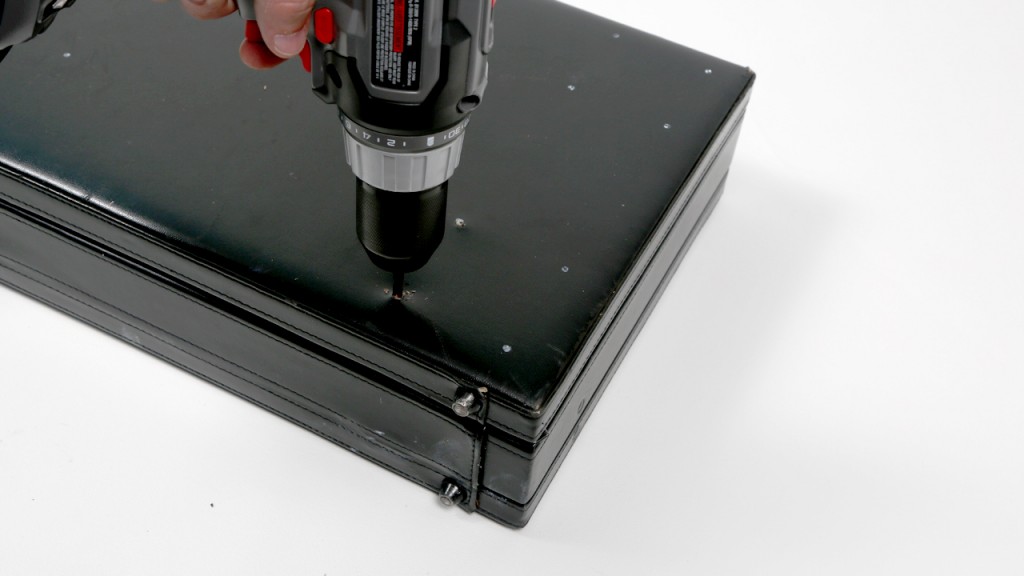 When you are done drilling, flip the briefcase over and open it. Place a 1-1/2″ washer over a hole, followed by a lock washer. Then put a round combo machine screw through the hole until the screw body is exposed on the other side (base).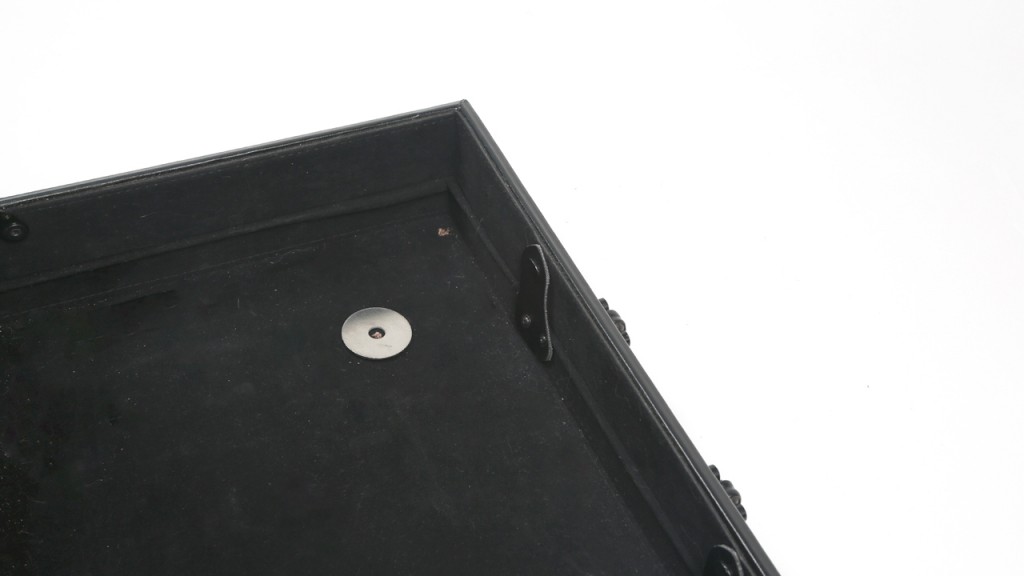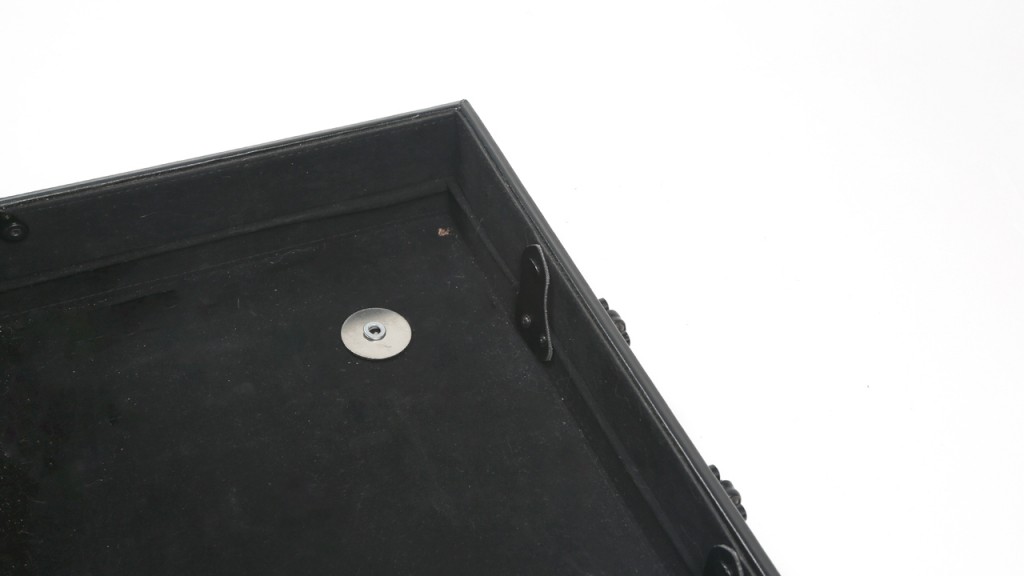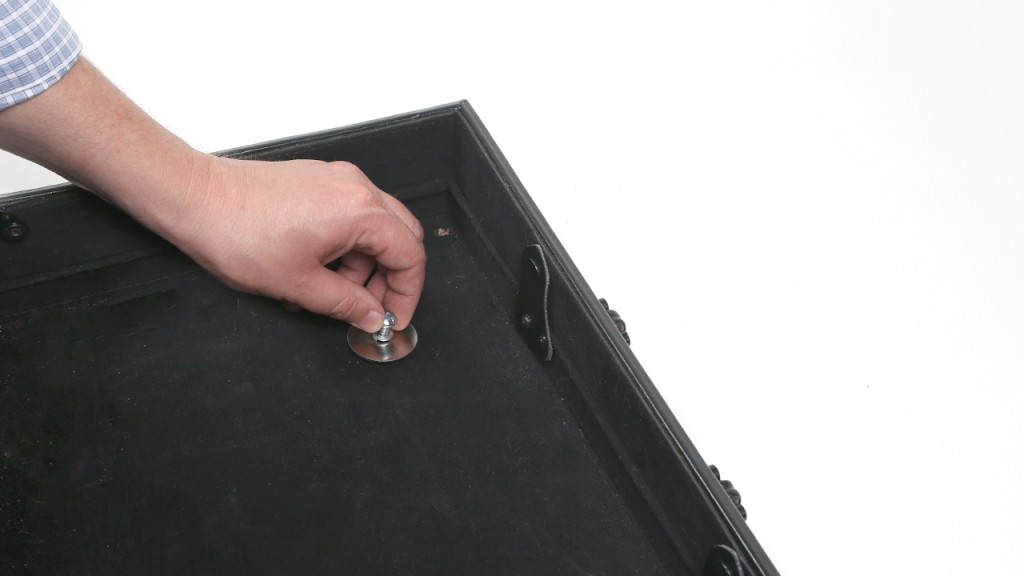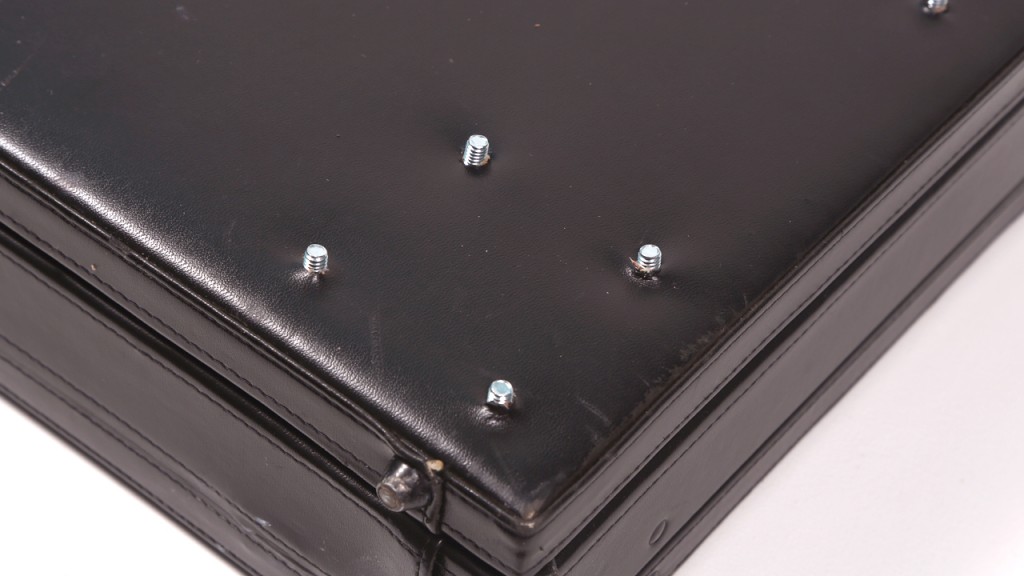 Once you have done that for all four holes, grab your mounting plate again, and place it over the machine screw bodies exposed on the base of the briefcase. After the mounting plate is on all 4 holes, place a nut on each machine screw body to secure the mounting plate in place. Use a wrench for tightening.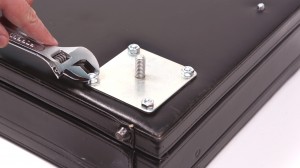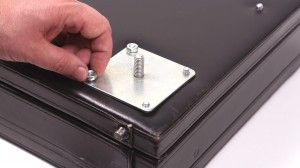 Once you have the mounting plate secure. Take your Sedona Style #4 leg and screw it onto the mounting plate. Repeat process for each mounting plate until you have attached all 4 Sedona Legs. 
Now your DIY cat bed briefcase just needs a cozy cushion, and a cat to sleep in it.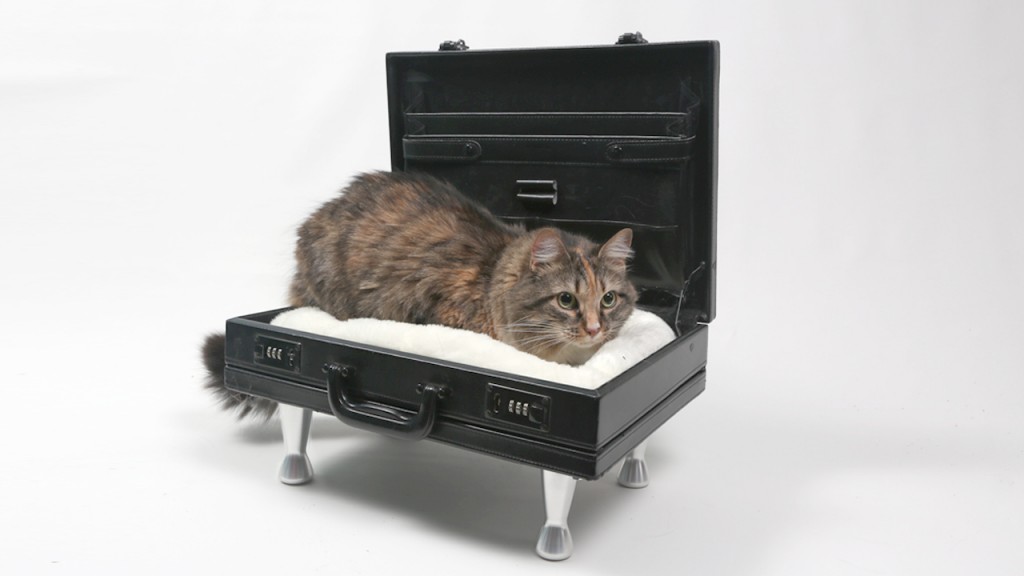 If you have any questions concerning these DIY cat bed instructions, feel free to e-mail me at kim@replacementtablelegs.com
I promise no kitties were injured in the making of this cat bed!
As always, thanks for reading!